As the saying goes, "clothes make the person." Costumes and makeup are important elements of mise-en-scène. Costumes, along with the setting, define the time period of a film whether in the recent past, such as the mid-twentieth-century, or in the distant future, such as the twenty-fourth century. 
     Costumes could endow a film with some verisimilitude. Costumes can also counter audiences' expectations. Antiquated elements such as wigs and corsets could denote wealth and/or social restrictions. Costume designers collaborate with directors of photography to ensure a unified presentation of colors and styles. 
     Here are some iconic and highly functional costumes for Wakanda warriors Nakia (Lupita Nyong'o) and Shuri (Letitia Wright) in Black Panther, directed by Ryan Coogler in 2018.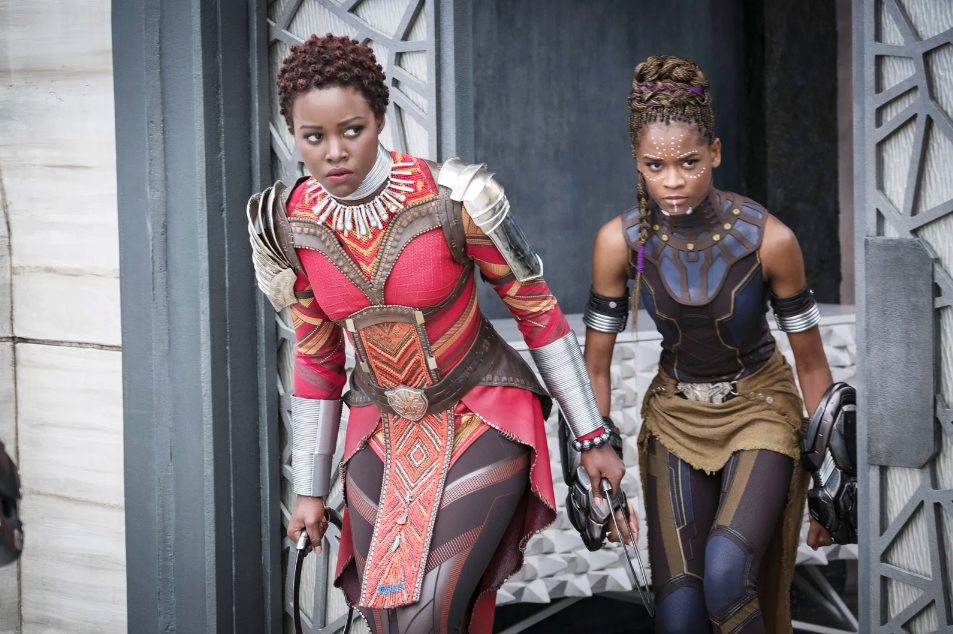 Renowned costume designer Julie Taymor, who is also a stage and film director, incorporates elements from world cultures, such as puppets and masks, into her designs. She would draw inspiration from a single phrase associated with a character, or a "single ideograph."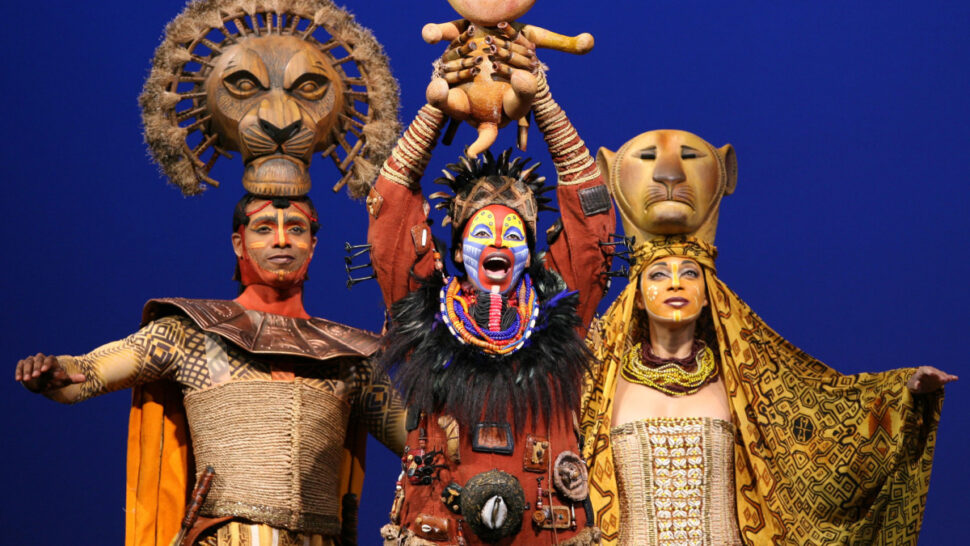 Here is a short video of Taymor who is discussing her principles of costume design for The Lion King.
     Taymor was the first woman to win the Tony Award in 1998 for her Lion King (see above). Her work was recognized with a Tony Award for directing and a second Tony Award for best costume design. Here is a Time article on her creative process for The Lion King.
     Her film, The Tempest (2010), features Djimon Hounsou as Caliban. His oppressed status is symbolized by the curse words, such as "mooncalf" (a foolish person), that appear as raised scars on his skin. His body is covered in lava, earth, bark, and bits of the island. He embodies the island. Costumes and makeup here give meanings to Caliban's struggle against colonization.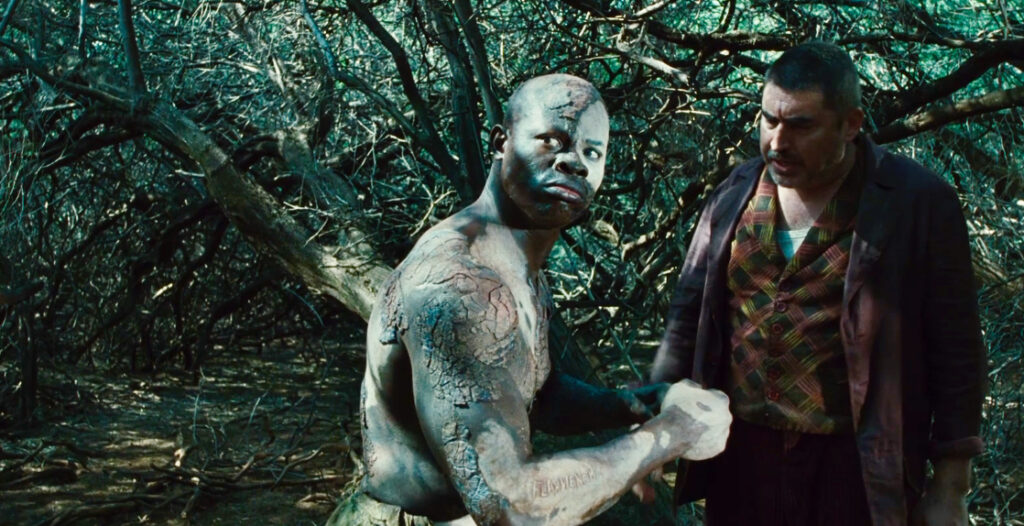 In some films, different costumes for the same character in different scenes could transform the character from a benevolent to a sinister individual, revealing the two sides of, or the truth about, them. 
     For example, the conceit in Duncan Jones' Moon (2009) is the idea that there is a series of clones of astronaut Sam Bell (played by Sam Rockwell) working on a lunar mining base. All of them insist that they are the "original" and not the clones.

     The same actor plays all of these characters. In the side-by-side photos above, they appear to be different persons by virtue of their contrasting costumes, grooming habits, and how the characters wear their hair. 
     In other films, costumes could be prosthetic, a device to augment an impaired body part or to enhance the individual's ability. Robert Downey Jr.'s character Iron Man is a prominent example.
    The trilogy includes the 2008 and 2010 films directed by Jon Favreau and the 2013 film directed by Shane Black. In these cases, costumes are a key character and become part of the lead character's presence as well; Iron Man, a "genius" inventor, is often seen in these films in his motorized body-armor suit.  
     Costumes are not always fashion statements in films. Costumes respond to the setting, shape our perception of the fictional universe, and define the characters. 
     Your Turn:     Analyze this scene where film viewers meet Caliban for the first time in Julie Taymor's The Tempest (2010). This video, on Touchstone Pictures' official channel, depicts the magician Prospera (played by Helen Mirren) confronting Caliban. Pay attention to the costume choices for Prospera, her daughter Miranda, and their "slave" Caliban.